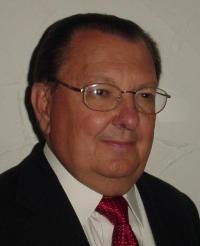 One of our leading Senior Consultants, Jim Frankland
Jim Frankland is a recognized expert in all types of single screw extrusion with 44 years of practical extrusion experience. He has designed over 10,000 screws in his career covering every process with sizes ranging from ½" to 23.6". Designs include barrier screws, wave type, multi-stage, grooved feed, crammer fed, special mixing designs and dual diameters. His background extends to all aspects of extrusion trouble shooting including down stream equipment, extruder design, energy efficiency, polymer specifics and die design. Before retiring and becoming an independent consultant he worked for General Tire Plastics, Arco Polymers, Uniloy, New Castle Industries and Milacron. He served continuously on the Extrusion Division Board of Directors for over 35 years is a Fellow of the Society, and Honored Service Member and received the Bruce Maddocks award for his contributions to single screw extrusion.

QUALIFICATIONS

Over 45 years experience in almost every aspect of extrusion processing including machinery design, screw design, polymer technology, trouble shooting and management. Currently consult for over thirty companies offering training, process solutions, equipment design, expert witness, and management assistance.
EMPLOYMENT EXPERIENCE

Frankland Plastics Consulting, LLC
President of consulting firm specializing in all aspects of extrusion processing of plastics including process and equipment design. Current client portfolio includes major companies in the plastics processing, plastics manufacturing and plastics machinery business. Supply expert witness services to several major law firms in cases involving plastics processing.
Milacron Inc. Cincinnati, OH
Director of Technology for the Extrusion Business Group. This group included single screw extruders, counter rotating twin screw extruders and blow molding machines. Responsible for Process technology, field processing service and laboratory. Support sales and service groups as well as engineering on processing related information. As a secondary function I was Product Manager for sheet extrusion and foam board products.
Unit Business Manager reporting to the President of the Plastic Machinery Extrusion Group. I acquired a screw manufacturing company in Toronto as the first of six planned service sites in North America. I personally managed that company until we had it integrated into the Milacron corporate structure. Acquisition of the other service sites was been delayed indefinitely by the down turn in the plastics machinery market.
J.D. Frankland & Associates, New Castle, PA
President of a consulting business specializing in all aspects of extrusion processing of plastics including process and equipment design. Had retainers with Dow Chemical, Welex, NFM-Welding Engineers, Milacron, and Spirex. Conducted extensive projects in die design, grooved barrel extruder design, very large compounding extruders, screw design and sheet extrusion equipment design and market analysis. Supply management consulting to a number of plastics processors.
New Castle Industries, Inc., New Castle, PA.
President and CEO of New Castle Industries reporting to the Chairman of the parent holding company (Ampco-Pittsburgh). I served in the position of President for sixteen years. Duties included all operational responsibilities of the company. During that time the company grew from $7 Million in sales to over $40 Million. New Castle Industries became the largest manufacturer of extrusion/injection screws and heat transfer rolls in North America during that period. In the last several years I had the company expanding into the manufacture of specialty extrusion equipment as well as becoming a major manufacturer of bimetallic barrels. Employment reached 350 people with six plants located throughout eastern U.S. I acquired three of the plants and started a forth as a greenfield operation during that period. Three of the plants had labor unions and three were non-union giving me a very diverse labor management background. Vice President / General Manager of the Feed Screws Division and expanded several years later to include the Tanner Roll Division.
Engineering Manager with responsibility for screw and extrusion equipment design
Hoover Universal Corp., Uniloy Division , Saline, Michigan (now Uniloy Milacron)
Manager of R&D with responsibility for the development of improved blowmolding equipment. This included management of a laboratory group and a design group of six engineers and technicians. In this capacity I worked closely with the Marketing Manager to develop equipment to meet the rapidly expanding market.
Service Manager responsible for service of blowmolding machinery sales. This included plant layout, installation, startup, training and maintenance. It required coordination of thirteen field servicemen and extensive travel to oversee some of the more complicated projects including turnkey installations.
Sinclair-Koppers Co., Product Development Department, Monaca, PA. (Later Arco Polymers)
Senior Technical Representative for HDPE resins with responsibility for the development of sheet, blowmolding and rotomolding resins. In this capacity I interfaced with polymer production, polymer research and processors to develop and test HDPE polymers.
Applications Engineer involved with processing technology including extrusion, blowmolding, screw design and thermoforming. As part of this group I gained extensive experience in field technical service for SK's polymer products. Over half of the time was spent traveling to customer sites on technical service issues. Responsibilities were expanded to the supervision of the extrusion portion of the laboratory with the title of Senior Applications Engineer. Gained basic polymer processing experience with HDPE, LDPE, PP, ABS, HIPS and GPPS which were all manufactured by S-K at that time.
General Tire & Rubber Company, Mechanical Design Group of R&D, Akron , Ohio
Experience was obtained in the design and testing of rubber and plastic products for the manufacturing departments. Major projects were testing of synthetic shoe materials and subway track fasteners.
EDUCATION

Graduated from Geneva College in Beaver Falls, PA with a B.S. Engineering Attended Eastern Michigan University MBA program.
REFERENCES
Available upon request.
PROFESSIONAL ACTIVITIES

1982-Present - Director of the Society of Plastics Engineers, Extrusion Division
1984-Chairman Extrusion Division Society of Plastics Engineers
1990 Elected a Fellow of the Society Of Plastics Engineers
1990-1992 Chairman of the Components Division of The Society of the Plastics Industry
1990-1992 Director of the Society of the Plastics Industry
1997 Elected to the Plastic Pioneers Association
2004 Elected Councilor for the Extrusion Division of the Society of Plastics Engineers
2007 Received Honored Service Member status for contributions to the SPE
2005 Received the SPE Bruce Maddocks Award for outstanding contributions to the extrusion industry
2010 Received the SPE Extrusion Div. award for Outstanding Achievement in the Industry
Numerous technical Publications. Author of a monthly column in Plastics Technology magazine on extrusion topics.
Five Patents with several pending.